Badass Agile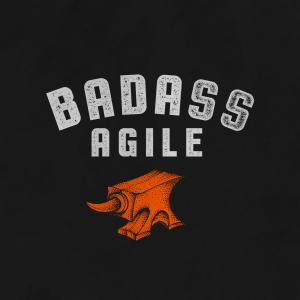 Badass Conversations - David Rutherford, ex-Navy SEAL, Author and Speaker
July 19, 2020
As you know, I bring on guests rarely and carefully.  But when I KNOW someone will entertain, inform AND inspire you...its a no-brainer.  There's a reason why David Rutherford is a highly sought-after speaker - he's an ex-Navy SEAL, author and speaker who delivers the goods for The Boston Red Sox, Oregon State Beavers, and a long list of leading brands in every imaginable category.  It's not just his battlefield experiences that make him unique; it's his wit, humour and authenticity that you'll hear firsthand as he weaves in lessons learned from being a father, friend, and renaissance man.   David gave us 70 minutes of create conversation and insight around fear, gratitude, the human condition, and team life.
Please follow David and support his work:
https://www.teamfroglogic.com
Podcast - https://teamfroglogic.com/frog-logic-podcast/
Instagram - https://www.instagram.com/teamfroglogic/
Facebook - https://www.facebook.com/Teamfroglogic/
Youtube - https://www.youtube.com/channel/UC8hJTAIdgRl9pD7R8GT2VPw
You can find his book "Navy SEAL Self-Confidence" on the Store page of his website, or on Kindle, Audible or Amazon.
Don't forget to join us in the Badass Agile Listener Lounge on Facebook for member exclusives and previews, including a Weekly Livestream every Monday at 7PM EST!
We're also on YouTube!  Follow the podcast, enjoy some panel/guest commentary, and get some quick tips and guidance from me:
Our mission is to create an elite tribe of leaders who focus on who they need to become in order to lead and inspire, and to be the best agile podcast and resource for effective mindset and leadership game.
Contact us (
contact@badassagile.com
) for elite-level performance and agile coaching, speaking engagements, team-level and executive mindset/agile training, and licensing options for modern, high-impact, bite-sized learning and educational content.
---
Download Episode