Badass Agile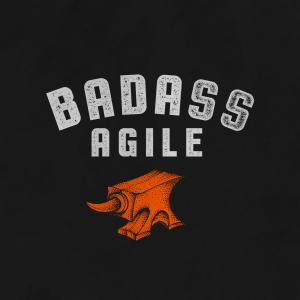 Episode 142 - Why Demo?
July 12, 2020
Often overlooked or justified 'out of the sprint', the demo is well-known for its singular ability to put product in customers' hands and gain crucial in-use insights...but there's another reason to do it.  Listen to find out more!
Don't forget to join us in the Badass Agile Listener Lounge on Facebook for member exclusives and previews, including a Weekly Livestream every Monday at 7PM EST!
We're also on YouTube!  Follow the podcast, enjoy some panel/guest commentary, and get some quick tips and guidance from me:
Our mission is to create an elite tribe of leaders who focus on who they need to become in order to lead and inspire, and to be the best agile podcast and resource for effective mindset and leadership game.
Contact us (
contact@badassagile.com
) for elite-level performance and agile coaching, speaking engagements, team-level and executive mindset/agile training, and licensing options for modern, high-impact, bite-sized learning and educational content.
---
Download Episode