Badass Agile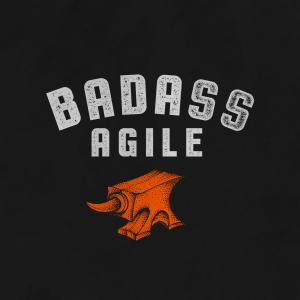 Badass Conversations - Navy SEAL (Ret.) Mark Divine on The 7 Commitments That Forge Elite Teams
February 24, 2020
Nothing invokes the image of a badass like a special operator. In 2014, this guest changed the course of my life, and set me on a path that sparked my career and personal trajectory, which included launching this show in 2017.
Mark Divine is a retired US Navy SEAL and owner of SEALFIT.  He is the author of several bestselling books, including "Unbeatable Mind", "Way of The SEAL", and on March 2, 2020, will release his latest title, "Staring Down the Wolf: 7 Leadership Commitments That Forge Elite Teams".  In this week's episode, you'll hear Mark and I talk about:


how leaders forge and refine themselves through self-mastery


how self-awareness, courage and failure interact


why its so important to maximize the lessons gleaned from failure (and why playing it 'safe' won't lead to growth)


I really enjoyed this book, and I know you'll love getting a glimpse into how truly high-performing organizations build elite teams.  Pre-order the book here:
https://staringdownthewolf.com/pre-order-2
You can also check out Mark's work at:
https://www.unbeatablemind.com
https://www.sealfit.com
Hope you get tons of value out of it!
---
Download Episode