Badass Agile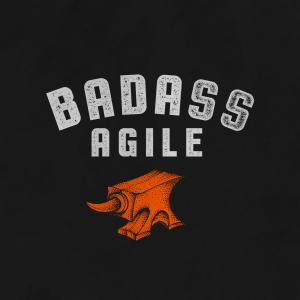 Episode 4 - Becoming a Leader - Making the Decision To Lead
February 27, 2017
We are here to build an elite tribe of leaders. People who advance the cause of agile by bringing excellence to their practice. By bringing those leadership skills that allow you to make a difference. And people who advance the cause of leadership by rising their people up improve our collective leadership game.

This journey starts with a decision to be badass. The Decision To lead.. In a way, you "answer the call".

We need people who are 1) willing to do the hard work of doing what they say they will do, 2) prepared to share their wisdom with others, 3) willing to not only teach but nurture and develop talent in others….But most importantly, we need people who are willing to lean into the fight.

This is hard work. This is sacrifice. This is constant, lifelong learning. And demand for this skill set will never disappear. This is not like learning a new computer skill, new process, or new methodology.

The need for great leadership will never die. And the skills required will never change. There are no shortcuts. There is no instant fix. If you start today you will be one day ahead of anyone who starts tomorrow. And years ahead of people who decide to wait. People who haven't yet heard the call.

When you make the decision to lead, you're making the decision to not just be an active member of the team, to be an incredibly hard worker, but instead to be willing to go first. You'll often be required to put yourself before others, you will often be required to stand in front of your team in harms way.

You'll be required to hold yourself to a higher standard than everyone else-all eyes will be on you.

But if you're ready for the challenge. If you're not only willing to be different, but if you feel it burning in your soul to be exceptional, to effect real change in your world, then you have already answered the question. You have already put your hand up.

Congratulations, and welcome to this very elite club. You are now a member. You may be imperfect, like all of us, but you are growing. You are now a leader.

Stay badass.
---
Download Episode