Badass Agile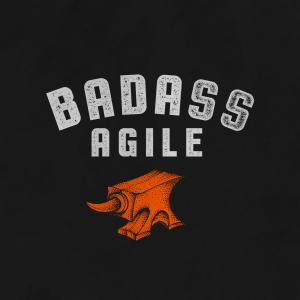 Basics - How I Teach Badass Agile
February 26, 2017
Before you get too far into the weekly lessons and practices, I want to give you an overview of the the 'syllabus' at a high level so you know what to expect, and where to start if you're new.

The concept behind Badass Agile is that the techniques that make you a great Agile team member also make you a great leader, and vice-versa. By strengthening your Agile/Scrum technique you will be learning and practicing the fundamentals of leadership in general, and by strengthening your leadership skill you will strengthen your team, product and Agile practice.

It starts with the Decision to Lead, which is covered in Episode 4. After that, you need to orient yourself in the main principles of excellence and greatness, while forging a vision for your future - and that of your team. In this way, you know what targets you're shooting for.

Once oriented, you can then begin to integrate new ways of thinking and doing that bring about greatness. These are the mindsets and habits of the greatest leaders in every arena - business, innovation, arts, athletics, and even the military. You'll learn, one by one, how to gain mastery over yourself and your environment by studying and then practicing these traits.

We will continually go back and deepen our understanding and our practice as we go - there will always be fresh, new content and ideas. We will also learn how to expand those excellence habits outside the Agile sphere and into the landscape of the rest of your life. Finally, we will also be learning how to create tribes - people who are willing to follow your lead - so that they are happy, fulfilled, and effective. My hope is that you will be able to pass along these excellence habits and make badasses out of your teams as well!
---
Download Episode