Authorpreneurs Almanac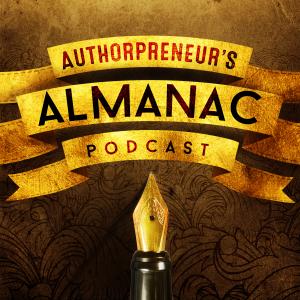 Latest Episodes

April 10, 2017
Building the monarch isn't the best description for building a site that actually works, but hey. It's creative! Today, Johnny and Sean discuss what the monarch actually is, how our site developer can use it to create a cohesive customer journey,

April 03, 2017
Sean and Johnny have been a part of masterminds for a long time, but it wasn't until recently that they started their own, the Stone Table. While it's been an incredible success, they've got their eye on making it even better.

March 27, 2017
When asked to list their fears, people will often list death AFTER public speaking. Dave can't stand it, Sean likes it when it's over, and Johnny can't get enough of it. Today, the guys talk about the challenges of speaking careers,

March 20, 2017
Course has become a dirty word, at least in the online world. Too many 'teachers' have thrown together some information and packaged it as a course, but the truth is they're terrible. That's why we've decided to (after a lot of internal resistance) cre...

March 13, 2017
If you've spent any amount of time online, you know everyone wants to sell you a course. If we're honest, they just want to sell you information and be done with it. But that doesn't lead to a great experience for the student.

March 06, 2017
The StoryShop app project is one we're stupidly excited about, and one that's been frustrating and rewarding at the same time. It started as something much simpler, and despite of, or because of, the obstacles we've faced,

February 27, 2017
One of the challenges of a growing company is implementing new and efficient systems that will both support growth and also be flexible enough to work through that growth. Today, Sean and Johnny talk about Sterling and Stone's strategy for creating sys...

February 20, 2017
Every growing business struggles with sustainability at some point, and today, Sean and Johnny talk about how silo businesses and products can help fund that growth. From the partnership model to products for our audience,

February 13, 2017
Today's discussion around Sterling and Stone's big goals is how to scale the fiction titles we have. Johnny and Sean talk about how they will take the massive amounts of high quality content and give it the exposure it deserves.

February 06, 2017
Sterling and Stone has some ambitious goals for 2017, and the biggest is exploding the brand. Sean and Johnny discuss how this macro goal will play out, especially when they are now more than just writers. S&S is still a story studio,