Angel Repair Juice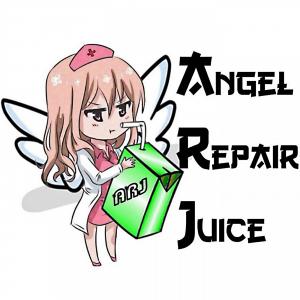 Latest Episodes

July 02, 2016
A philosophical question: if you watch an anime a second time, did you watch the same anime twice, or is different? Also, hilariously written blog posts on Crunchyroll, and plans for some changes to Angel Repair Juice.

May 30, 2016
Extended discussion of Weaboos, Donald Trump, Bernie Sanders, and a talk about Girls Und Panzer and Utilitarianism.

May 18, 2016
WE'RE BACK!!!!111 In this episode I talk as vaguely as every about my attempt to create a manga, so vague in fact that I said basically nothing about it at all. We also talked about political Binaries, Bathroom politics, and Chairman Trump.

March 12, 2016
In this edition of ARJ since both of us are experiencing time crunches we decided to do a short version of the show Included is the Anime Fire Hose Roundup and some talk about what shows we want to do in next seasons Roundups

March 08, 2016
In this week's episode, the Anime Firehose Roundup continues, I get punked by the Volk Brothers, and Henry and I spend some time telling the story about how we defected from Evangelicalism and fled to Lutheranism.

February 26, 2016
We lost power during this episode, but we were able to recover! We did our Anime FireHose Roundup, and Henry managed to do a review of Evangelion 3.33, which only just recently made it to release in the US after being available worldwide for over 2 years.

February 19, 2016
In this Episode, another Listener braves the halls of ARJ, and get's drafted as our Secretary of... Something. We never decided the job description. Also, the Anime Firehose Roundup continues with more ERASED, Tabi Mach Late Show, BBK/BRNK, Grimgar, Iron

February 12, 2016
This week, it's more Anime Firehose Round up with BBK/BRNK, Tabi Machi Late Show, Schwarzes Marken, Grimgar, ERASED, and more. We also talk about a movie that at first I didn't really want to watch, but it wound up winning me over. It's called "Princ

February 02, 2016
In this edition of Angel Repair Juice, Bill Whathisface of Gospel Asylum joins us to talk about Anime, but the back half also turns into a discussion between three converts to Lutheranism. We all take turns telling about how we came to choose Lutheranism