Adventures in Geocaching with Kirley227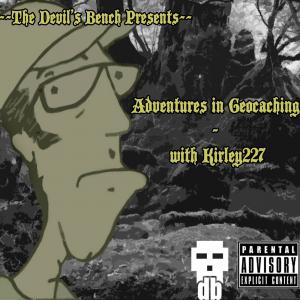 Latest Episodes

December 01, 2015
With a thousand under his belt, our intrepid hero starts the Grind to 2000! Join Kirley227 as he braves forward into the great unknown. Talks of Star Wars, distant memories and comics that brought him to seething ANGER tears, Kirley227 will never gi[...]

November 24, 2015
What better way to cap off 5+ years of hunting for Tupperware in the woods, than with a spoOoOoky trip to the Blue Ghost Tunnels (Ontario's most HAUNTED location!). Join up with Kirley 227 as he ventures out for his 1000th find on a muddy, chi[...]

November 03, 2015
Little bit different this time around folks. Kirley travels to Toronto to meet up and interview some old caching buddies. He also goes over the origins of Geocaching for anyone who missed it, or is just tuning in for the first time. We also have an [...]

October 27, 2015
Rounding out at just over 2 hours, Kirley 227 makes an EPIC journey to find 6 caches in one outing. The race is on while the sun sets in the distance, and Kirley is forced to swathe a path through the rough outback brush of southern Ontario.

October 20, 2015
Technical difficulties abound, but fear not faithful listener, Kirley 227 LAUGHS in the face of stormy weather and poor conditions when there's a cache to find!

October 15, 2015
The very first excursion with your host Kirley227, as he draws closer to his 1000th geocache find. Don't know what a Geocache is? Fear not faithful listener, all will be explained amongst a myriad of comic and cannabis fueled rants.

October 15, 2015
With Kirley227. We have a new project coming from the minds of the Kirley brothers. Some portable equipment in tow, they search for Geocaches while talking nerdery! Sound like fun? Sounds like Caching with Kirley227!