Don't Keep Mum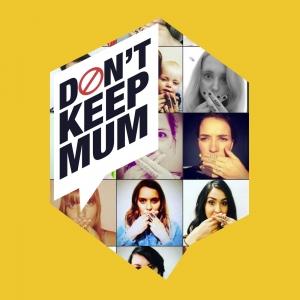 Latest Episodes

July 02, 2021
This month H is for Mrs H. Listen to all the things that Lucy loves, in a beautifully open discussion with me (berrit) about parenthood. *Trigger Warning: Depression and baby loss discussed

June 06, 2021
In this month's episode Colourful body positive mum; Lisa Hodson of Hollybobs joins me (Berrit) to discuss: Grief, Guilt, Grandparents and Glowing.

April 25, 2021
In this weeks episode Berrit, Ana, Emily & Boo discus Facebook, Friends & Fannies! Did yours change after having kids?

April 18, 2021
This week we discuss employment and empowerment with careers coach Noels Hammond Jones

March 18, 2021
Our parent panel take a break while Booberrit dad steps in to discuss all things dad!

November 25, 2020
Our parent panel discuss all the 'A' words: Antenatal classes, Activities, Autonomy & Arseholes!