Breaking Barriers, Building a Hire Ground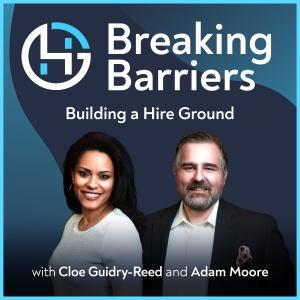 Creating Ripples in the South with Victor Brown of Birmingham Business Alliance
November 15, 2022
Victor Brown is a partner at Birmingham Business Alliance, a non-profit organization that helps businesses start and succeed in Birmingham. As a partner, Victor addresses the needs of clients and executives in various industries by supporting job creation and providing customized solutions. He also provides expert consulting services to guide businesses in pursuing more excellent opportunities and boosting their pipeline.
Victor joins us today to discuss Birmingham Business Alliance's services for new businesses and how they manage their supplier diversity and inclusion program. He describes his role and responsibilities as a partner and how he came to join the organization. He explains how Corporate America has evolved in the last 50 years to become more inclusive than ever. Victor also reviews business trends and reveals what Boomers and Millennials can agree on.
"In the chamber of commerce world, all good ideas need to be stolen." - Victor Brown
This week on Breaking Barriers:
●     The mission of the Birmingham Business Alliance
●     Victor's role in the alliance
●     How Corporate America has changed since the 50s
●     The business trend Millennials and Gen Z prefer
●     What their inclusive procurement program is about
●     Various executive opportunities for minorities
●     The source of friction between Millennials and Baby Boomers
●     What it takes to grow a multi-million dollar company
Connect with Victor Brown:
●     Birmingham Business Alliance
This podcast is brought to you by Hire Ground
Hire Ground is a technology company whose mission is to bridge the wealth gap through access to procurement opportunities. Hire Ground is making the enterprise ecosystem more viable, profitable, and competitive by clearing the path for minority-led, women-led, LGBT-led, and veteran-led small businesses to contribute to the global economy as suppliers to enterprise organizations.
For more information on getting started please visit us @ hireground.io today!
If you enjoyed this episode, please subscribe and leave a review wherever you get your podcasts.
Apple Podcasts | TuneIn | GooglePlay | Stitcher | Spotify
Be sure to share your favorite episodes on social media and join us on Facebook, Twitter, and LinkedIn.
---
Download Episode