Breaking Barriers, Building a Hire Ground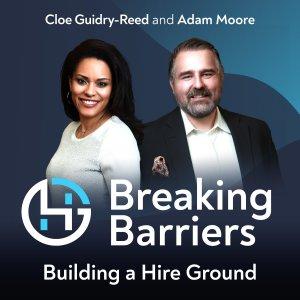 Author Bruce Katz on Building the Inclusive Economy of the Future
October 25, 2022
Bruce Katz is the Founder of New Localism Associates, a firm that helps cities finance, deliver, and design innovative initiatives that focus on sustainable growth and inclusion. He received the Heinz Award in Public Policy for his contributions to city planning and influences on the community's economy and livability. He authored the book The New Localism, which provides a roadmap for change that begins in the local communities. Bruce is also the Director of the Nowak Metro Finance Lab at Drexel University.
Bruce joins us today to describe how the pandemic adversely impacted minority-led businesses. He shares why the "New Normal" doesn't exist despite the buzzword's popularity. He offers his take on the future of diversity and what the workforce will look like. He discusses how every business grows through routines. Bruce also reveals why the US doesn't have a capital problem and what needs to happen for him to say the country is making progress.
"Don't waste the crisis—crisis begets innovation." - Bruce Katz
This week on Breaking Barriers:
●     Bruce Katz and his work on inclusion
●     The destructive effect the pandemic had on Black and Latino businesses
●     Why there is no "New Normal," according to Bruce
●     Bruce's observations on the workforce and the future of diversity
●     The difference between contract-driven and collateral-driven financing
●     Why routines are necessary for growing businesses
●     Why we don't have a capital problem in the US
●     What would need to happen for Bruce to say we're making progress
Connect with Bruce Katz:
●     Book: The New Localism: How Cities Can Thrive in the Age of Populism
This podcast is brought to you by Hire Ground
Hire Ground is a technology company whose mission is to bridge the wealth gap through access to procurement opportunities. Hire Ground is making the enterprise ecosystem more viable, profitable, and competitive by clearing the path for minority-led, women-led, LGBT-led, and veteran-led small businesses to contribute to the global economy as suppliers to enterprise organizations.
For more information on getting started, please visit us @ hireground.io today!
If you enjoyed this episode, please subscribe and leave a review wherever you get your podcasts.
Apple Podcasts | TuneIn | GooglePlay | Stitcher | Spotify
Be sure to share your favorite episodes on social media and join us on Facebook, Twitter, and LinkedIn.
---
Download Episode