Breaking Barriers, Building a Hire Ground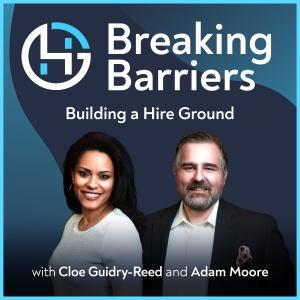 ATL Action for Racial Equity with Metro Atlanta Chamber's Michael Baptiste & Margaret Beckley
September 20, 2022
Michael Baptise and Margaret Beckley are part of Metro Atlanta Chamber, a 159-year-old organization that serves as a catalyst and represents the 29-county region's businesses, schools, and nonprofits. Michael is the Vice President of Diversity, Equity, and Inclusion and has over 15 years of experience in talent management and human resources. Margaret is Metro Atlanta Chamber's Program Manager for Economic Development. She is also the Manager at Atlanta Esports Alliance.
Michael and Margaret join us to discuss how Metro Atlanta Chambers works with their esports community to hold events and promote social equity. They discuss Atlanta's history with diversity and equity and share supplier diversity projects that will attract major events. They explain how they can help diverse business owners get on equal footing in a white-male-dominated market. They also explain how they can address the inequality in the startup space.
"The goal is to make sure we have fair legislation and policies in place to make sure everyone has an equal playing field with regards to how we do business here." - Michael Baptiste
This week on Breaking Barriers:
●      Michael's and Margaret's roles within Metro Atlanta Chambers
●      Upholding equity in gaming and the metaverse
●      Focusing on the esports ecosystem as an industry
●      The rich history of Atlanta regarding diversity and equity
●      The events Metro Atlanta Chambers is working to attract
●      Helping suppliers and business owners find their footing in their respective industries
●      What it means to create integration and racial equity
●      Making sure that entrepreneurial energy is equitable and across the board
●      Addressing the inequality in the startup entrepreneurial space
Connect with Michael Baptiste:
●      ATL Action for Racial Equity
●      Metro Atlanta Chamber on LinkedIn
●      Michael Baptiste on LinkedIn
Connect with Margaret Beckley:
●      Margaret Beckley on LinkedIn
This podcast is brought to you by Hire Ground 
Hire Ground is a technology company whose mission is to bridge the wealth gap through access to procurement opportunities. Hire Ground is making the enterprise ecosystem more viable, profitable, and competitive by clearing the path for minority-led, women-led, LGBT-led, and veteran-led small businesses to contribute to the global economy as suppliers to enterprise organizations.
For more information on getting started please visit us @ hireground.io today!
If you enjoyed this episode, please subscribe and leave a review wherever you get your podcasts.
Apple Podcasts | TuneIn | GooglePlay | Stitcher | Spotify
Be sure to share your favorite episodes on social media and join us on Facebook, Twitter, and LinkedIn. 
---
Download Episode