Breaking Barriers, Building a Hire Ground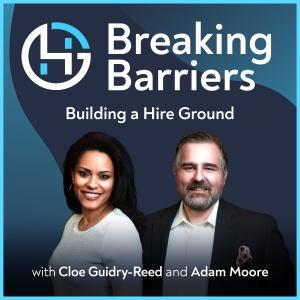 Starting a Supplier Diversity Program with David Vaughn at Assurant
September 13, 2022
David Vaughn is the Director of Supplier Diversity & Inclusion at Assurant, an insurance and business services company. They have products that support and protect major consumer purchases, including phones, vehicles, and appliances. David's responsibilities at Assurant include sourcing suppliers/vendors, staff management and development, and financial and operation processes management. He holds a degree in Accounting from Georgia State University - J. Mack Robinson College of Business as well as a degree in Finance from the University of Georgia - Terry College of Business.
David joins us to describe how Assurant handles its supplier diversity program. He explains the importance of having a supplier diversity program for companies wanting to expand and shares his advice to those who want to get started or optimize their supplier diversity programs. Davis also discusses what companies should focus on to ensure their supplier diversity program meets their bottom line and annual targets and shares his perspective on the current state of supplier diversity.
"The largest piece to have in a healthy supply chain is to have processes that encourage constant evolution and challenging of the status quo." - David Vaughn
This week on Breaking Barriers:
●      What Assurant is and the services they offer clients in insurance
●      What supplier diversity means for their company
●      David's career path and his experience as a financial auditor
●      How David found a career in supplier diversity
●      What David believes supplier diversity professionals should know to help a business
●      What a mature supplier diversity program should focus on
●      The state of supplier diversity right now and where it's going
Connect with David Vaughn:
●      Assurant
This podcast is brought to you by Hire Ground 
Hire Ground is a technology company whose mission is to bridge the wealth gap through access to procurement opportunities. Hire Ground is making the enterprise ecosystem more viable, profitable, and competitive by clearing the path for minority-led, women-led, LGBT-led, and veteran-led small businesses to contribute to the global economy as suppliers to enterprise organizations.
For more information on getting started please visit us @ hireground.io today!
If you enjoyed this episode, please subscribe and leave a review wherever you get your podcasts.
Apple Podcasts | TuneIn | GooglePlay | Stitcher | Spotify
Be sure to share your favorite episodes on social media and join us on Facebook, Twitter, and LinkedIn.
---
Download Episode