Breaking Barriers, Building a Hire Ground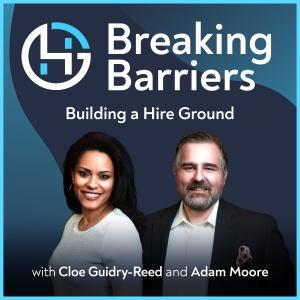 Accessing Capital as a Diverse Supplier
August 09, 2022
Getting started in any industry takes enormous effort and tons of paperwork which doesn't include funding. You can always get by with bootstrapping, but that's not the fastest or most efficient way. This is where venture capitalists can help. Venture capitalists can give you all the funding you need, but there are always strings attached. How do you ensure your business retains its identity when partnering with venture capitalists?
This episode discusses how diverse suppliers can get capital for their growth and expansion. We share our thoughts on venture capitalists and the many benefits and drawbacks of working with them. We describe what details to look for in a contract, especially regarding shares and ownership. We explain other ways to get funding and terms to negotiate. We also discuss why venture capitalists can be a door to more opportunities.
"When you think about getting this injection of cash and capital, you're also getting access to companies you might not have had access to otherwise." - Cloe Guidry-Reed
This week on Breaking Barriers:
The pros and cons when engaging with venture capitalists
The bootstrapping stage
The purpose of partnering with venture capitalists
What typically attracts a venture capitalist
Venture capitalists and mentorship
The dangers of working with venture capitalists
Why products can push out way too fast with venture capitalists
Considering your market position when gathering capital
Non-diluted lending
Who should you hire to look at the contract
Terms you can negotiate with supplier diversity partners
This podcast is brought to you by Hire Ground
Hire Ground is a technology company whose mission is to bridge the wealth gap through access to procurement opportunities. Hire Ground is making the enterprise ecosystem more viable, profitable, and competitive by clearing the path for minority-led, women-led, LGBT-led, and veteran-led small businesses to contribute to the global economy as suppliers to enterprise organizations.
For more information on getting started, please visit us @ hireground.io today!
If you enjoyed this episode, please subscribe and leave a review wherever you get your podcasts.
Apple Podcasts | TuneIn | GooglePlay | Stitcher | Spotify
Be sure to share your favorite episodes on social media and join us on Facebook, Twitter, and LinkedIn.
---
Download Episode