Who is afraid of Migration?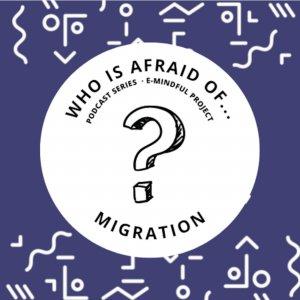 Latest Episodes

February 12, 2023
In the fourth episode of E-MINDFUL Podcast titled It takes an algorithm, listen to Chris Richmond Nzi, CEO of the []

November 27, 2022
In the third episode of E-Mindful podcast we are talking with Tatjana orevi, journalist and president of the Association of []

September 03, 2022
In the second episode of the E-Mindful podcast we are talking withVladimir Cuci, former Commissioner for Migration and Refugees in []

June 13, 2022
Ms. Natalia Banulescu-Bogdan is the guest speaker of the #1 episode. Ms. Banulescu-Bogdan is Associate Director of the Migration Policy Institutes International Program.