3Sixty Insights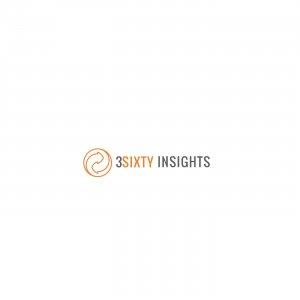 #HRTechChat with Brenda Laughlin, SPHR, Co-Founder and Managing Partner at Enavrio
August 10, 2021
For this episode of 3Sixty Insights' #HRTechChat, we decided to approach our favorite subject matter, technology for human capital management, from a slightly different angle. Joining us was Brenda Laughlin, SPHR. Brenda is not only co-founder and managing partner of Enavrio, a consultancy that helps "create tomorrow's world of work for today's workforce," but also CEO and principal consultant of PeakSource Consulting.

A central area of Brenda's expertise is in helping to ensure organizations' "data collection and retention process aligns with industry rules, regulations and best practice." This is where our discussion focused: around the extensive considerations that wise organizations take when handling their people's data. The very idea that data privacy is important is just beginning to hit its stride, in my opinion. Highly varied across regions, countries and continents, the related regulatory landscape is still developing, and the act of complying can be complex. In the European Union, there's GDPR. In the United States, there are state-specific and even city-specific rules to follow. And those are just two of myriad examples.

Beyond all this compliance, however, is the principle of protecting the security and privacy of employees' data. What's compelling from a philosophical standpoint is the notion that a person's data is akin to private property. It's not technically or exactly so, but it may as well be. Just look at the opinion many have about their own identifying information. Mess with it, and you lose their trust and exact possibly irreparable damage to your employer brand. Not that we always see companies treat customers' data with the respect patrons assume it enjoys, but it's interesting to hear organizations begin equating the potential downsides of mishandling customer and employee data.

I thoroughly enjoyed speaking with Brenda and encourage viewers to watch this episode in its entirety. She was a great guest and brought a wealth of knowledge to this very important industry dialogue.
---
Download Episode